Let's start with Why – English version
(why did we choose to launch a blog focused on Application support)
Preface
This blog is launched in the context of the creation of "Alenia consulting", a Consulting company whose first expertise is application support.
Greetings to you, dear reader,
Let's start with a personal introduction
I completed my final internship in 2002 in London within Société Générale (aka "SG") as a Commando developer.
Seven months later, I learned the following lessons:

The investment bank business was full of an adrenaline I was looking for.

 

Functionally it was so rich… that I had little or no understanding of my ecosystem. 

I really wanted and needed to dig in and finally figure something out.

I had the good fortune to sit directly next to a trader responsible for trading Italian Warrants.

 

At that time, this activity was booming.

 I loved this direct contact with the trader and the feeling of "supporting" this expanding activity.

These are the reasons why I started as an Application Support engineer at Société Generale in 2003. This was followed by 14 years of professional life in this domain.


But let's get back to the reason for this blog.
And let's divert the "5 Why's" technique.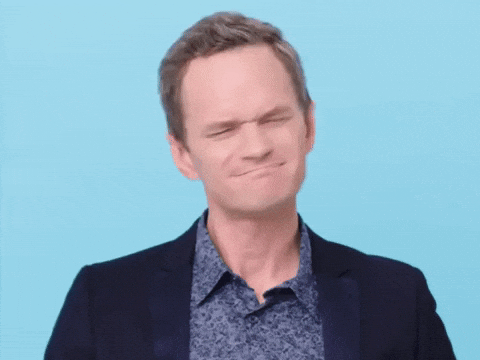 Why n ° 1 ?
 In 2003, the Application Support job did not exist in the field of Finance in France. At that time, you could be a Developer, a Business Analyst, an Architect, a DBA, a Network Engineer… Or you could be a Helpdesk support ! 
This last profession had emerged as such — but consisted of office support, a similar but different profession in many ways. 
So in the absence of reference and referent, standard or documentation, we had to invent our own contours of this business.
Why n ° 2 ?
In 2010, the most iconic and historical manager of IT Production at SG (Mr Xavier Genet), created a specialized division in this field covering all the activities of Corporate Banking. He brought a major asset in his briefcase: he has discovered the ITIL framework and had the intuition this could help to structure a global Application support team with close to a thousand staffs around the globe. 
He will eventually succeed brilliantly, being the first IT manager to have 100% of his ITIL certified production staffs in more than 6 different countries. And will steer historic Production crises ranging from the post Jerome Kerviel Remediation Plan to the management of extraordinary market events like the Brexit vote or the election of Donald Trump.
Why n ° 3?
Between 2017 and 2019, I became an "IT Tribe manager" — meaning, I was responsible for the Build and Run teams in an IT division supporting a business line in its growth. And after 14 years of experience in the Run I was convinced that I had the right approach on this part of the job. Obviously. Except that… Agile and Product management transformations were well advanced in my tribe. And Production stakes were slightly different in these ecosystems. There were new means at our disposal (team alignment, the role of Product Owner, the global Product approach), but also new myths (the "no support Product") and some problems that just didn't change (staff the Run teams, the Build that always thinks it can do the Run business better than these).
Why n °4 ?
Over the years, I have developed a network of application support managers through the major European banks and insurers. Everywhere the findings are  similar. On many other practices (Dev, UX, Testing, Devops), blogs/confs/REX have largely flourished. But there is nothing we found for application support. The profession remains little known, and its practices little shared.
Try to search for "Application Support blog" or "IT production conference" on Google 😉
One of the good reasons for this is probably that "Practitioners are not writing books, they're too busy for that!" (N. Taleb). 
As a former practitioner and still active in the domain, we propose to make their voice heard.
Why n ° 5?
 We could possibly conclude that this profession has little interest or is doomed to disappear shortly.
This is also one of the conviction of the promoters of the X teams (all Feature team resources are assuming all the roles: BA, Dev, Tester, Support).
And you may answer that you have never tried to contact the application support of your iPhone?
That is absolutely true. Except that your iPhone was designed through an advanced UX approach – which is far from being the case for most of the application fleet in the Finance and Insurance fields.
And above all that the business complexity of these domains is without common measure.
So, does the Application Support business have a future?
I'm sure of it. A future that will require the adoption of new practices (UX approach, collaboration with the Product Owner and all the members of the Feature Team, appropriation of the framework of IT Risk management) and the revisiting of proven processes (Problem management, Just in Time, Client Relationship Management).
Implementing this new way of doing Application Support is – I think – a super exciting challenge.
That's why I decided to leave SG after 17 years of loyal service to co-create Alenia consulting with my two partners—including Marjane who also has real expertise in this area. And we believe in it so much that we make it the first expertise of our young society. And we surround ourselves with some of the best profiles in the field.
Still, what if this profession should one day disappear? No drama, it is the destiny of all jobs.
In this case the Application Support practice would remain anyway. And it will be all the more important to share around its best practices, isn't it?

For Whom ?
Who is this blog for ? Obviously everyone practicing / leading / managing Application Support engineers.
But not only. We think its content should interest everybody involved in the Application or Product lifecycle : Dev, Business Analyst, Tester, Architect, Business. Because, "Production comes first".



What is it going to talk about ?
We have many topics to cover. But we will focus first on :
Fundamentals on Application Support

Ongoing debates (Agile vs ITIL, future of the profession)

Interviews of practitioners

Articles based on our readings, thoughts 
These articles would we written by various domain experts, not only Alenia employees.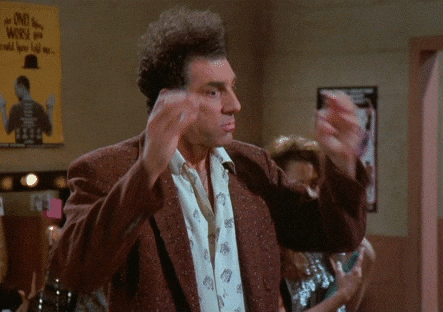 As a conclusion
I hope I convinced you of the usefulness of this blog. If so, like/ share/ clap it. Do not hesitate to comment on the subjects that challenge you, question you or make your life miserable. We'll unfold them as we go. We would also like to interview or involve some of the day-to-day practitioners in order to share their experience and point of view.
If not, "give it another chance" and read the next post before you bury it.
Alenia Consulting RCS Nanterre 847 815 164 | Terms and Conditions
Adresse : 1 cours Valmy – La Défense 92800 Puteaux | Tél : 01 87 16 90 20
© 2019 Alenia.